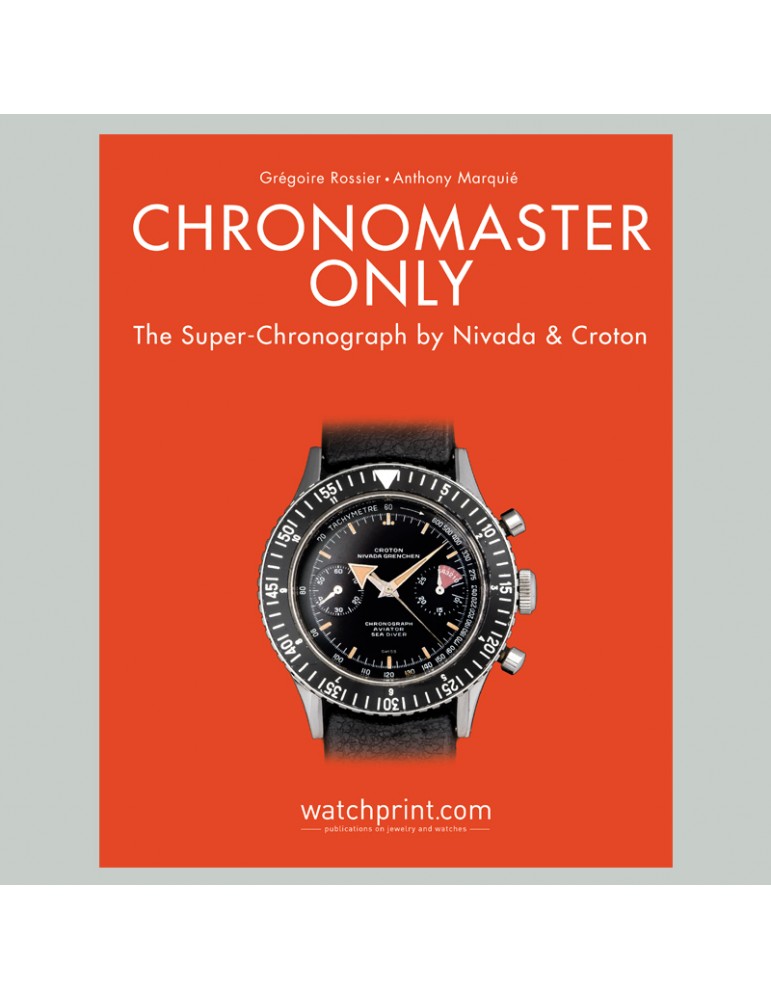  
Chronomaster Only.  
The Super-Chronograph by Nivada & Croton
By Grégoire Rossier and Anthony Marquié
Book in English
Chronomaster Aviator Sea Diver: this singular name belongs to one of the most original professional watches of the 1960s, combining an unparalleled number of functions with a timeless design.
Created in 1961, this chronograph was produced for around ten years under several brand names, through a partnership between the Swiss company NIVADA SA and the American firm CROTON WATCH CO. This led to some of its dials bearing probably the most complicated name in watchmaking history: CROTON NIVADA GRENCHEN Chronomaster Aviator Sea Diver.
Thanks to the authors' trademark rigorous methodology, the signature of the "ONLY" reference works, this book reveals the incredible diversity of the Chronomaster models. It is intended both as an initiation for connoisseurs of exceptional watches and as a reference guide for collectors. This legendary watch will doubtless thus regain the place it deserves among the most desirable 1960s chronographs.
ISBN 978-2-940506-2-55
Worldwide shipping offered for this book
Number of pages

288

Height (cm)

30.7

Width (cm)

25

Illustrations

1049 color ill.

Language

English

Watchprint Article Number

11074
WORLDWIDE SHIPPING - Watchprint.com delivers books throughout the world.

SECURE SHOPPING - Safe, Easy and Secure Online Payments with SSL Certificates.

CONTACT US - Contact us to build up your watchmaking library or any other question: info@watchprint.com