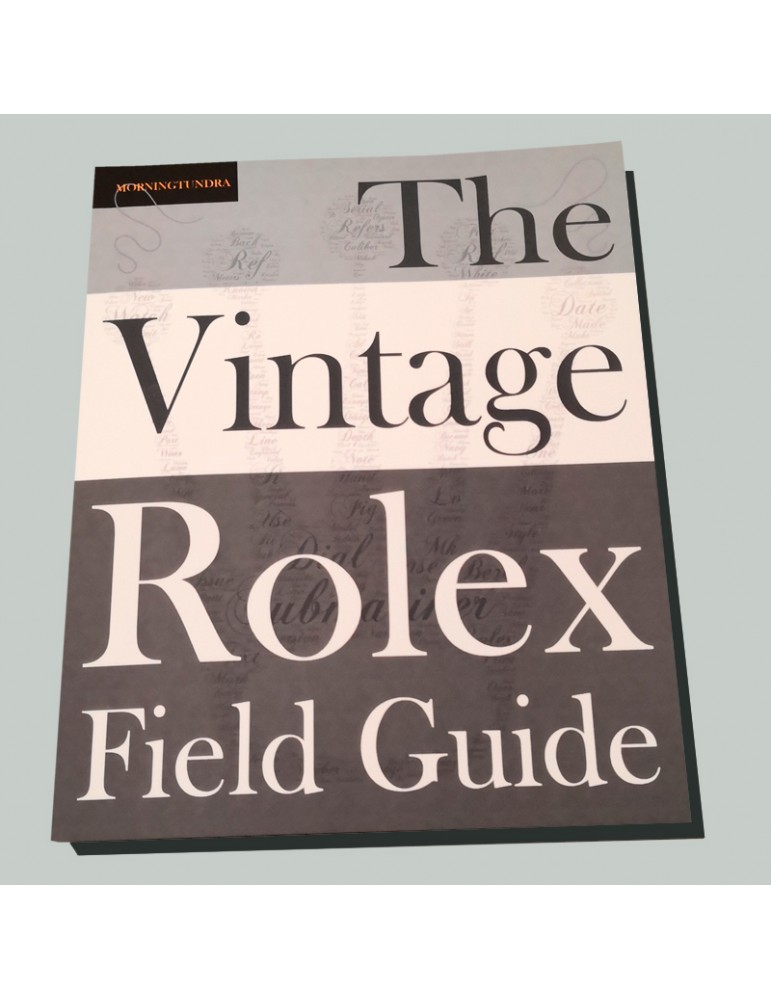  
The Vintage Rolex Field Guide
Ready for a vintage Rolex?
Does the sheer variety paralyse you? Are you stumped by the acronyms and jargon? Fearful of scammers and just want an honest watch at a fair price? Like you, each watch is unique and matching one to a collection or collector is a special event. Whether it's a first or a last, the match is visceral and life long. There's a lot of stake. 
The Vintage Rolex Field Guide is your best shot at buying successfully and avoiding the pitfalls. It is full of advice and details without gushy superlatives. Spot, identify and assess the best vintage Rolex watches with the right data. Life is short and your time is precious so wear it well. If you're ready to take action, this book is for you. 
This guide will help you. 
Engage knowledgeably with dealers and seller
Match references to their movements
Access condition and correctness
Identify dial and bezel variants. 
Number of pages

245

Height (cm)

19

Width (cm)

24

Illustrations

color ill.

Book Binding

paperback

Language

English

Watchprint Article Number

11163
WORLDWIDE SHIPPING - Watchprint.com delivers books throughout the world.

SECURE SHOPPING - Safe, Easy and Secure Online Payments with SSL Certificates.

CONTACT US - Contact us to build up your watchmaking library or any other question: info@watchprint.com