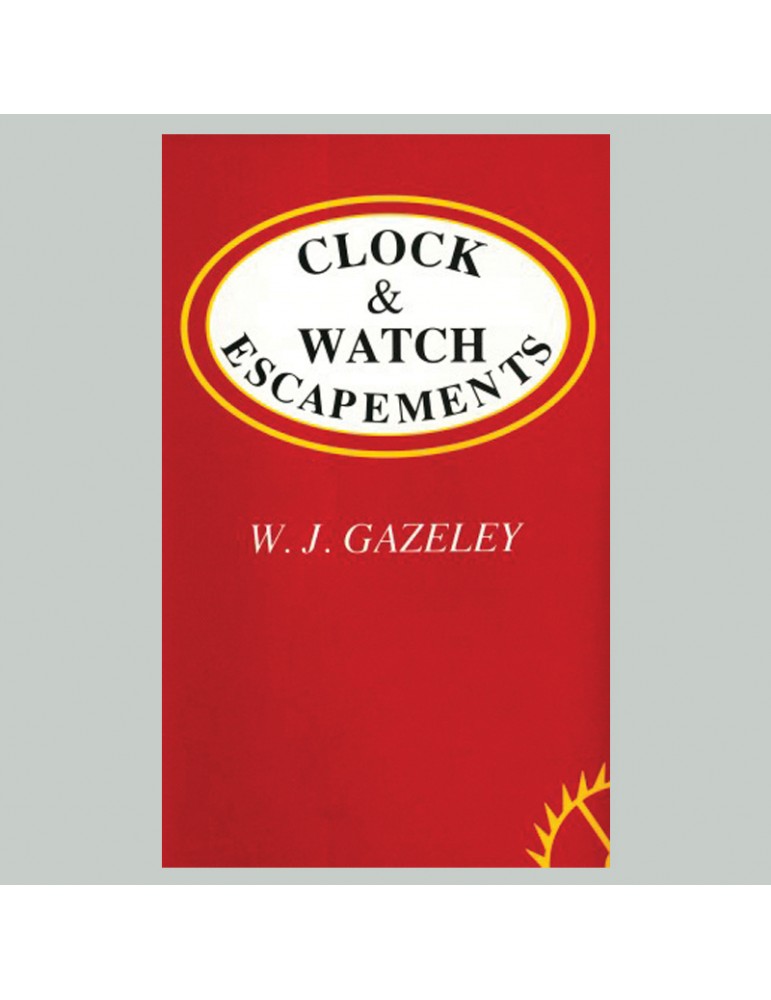  
Clock and Watch Escapements
W.J. Gazeley's Clock and Watch Escapements is widely regarded as a classic horological text.
Basing the book on a lifetime's experience in the clock and watch-making trade, the author provides detailed instructions for making all types of escapements and for the location and correction of faults. This book has proved invaluable to all who are interested in the mechanism of clocks and watches, both the craftsperson responsible for the upkeep and repair and the collector seeking information about their history.
The book naturally falls into two parts. Part 1, Clock Escapements, covers the verge escapement, the recoil escapement, the dead-bead escapement, the gravity escapement, the chronometer dead-beat escapement, and platform escapements. Part 2, Watch Escapements, deals with the verge escapement, the Mudge remontoire escapement, the cylinder escapement, the virgule escapement, the duplex escapement, the chronometer escapement, the depth tool, and polishing.
'It will assuredly be a useful addition to the craftsman's library. Its appeal lies in the realisation by the reader that here is a book written by a skilled man who has had long practical experience of his subject.'
Number of pages

304

Height (cm)

21.6

Width (cm)

14

Book Binding

hardcover

Language

English

Watchprint Article Number

1230
WORLDWIDE SHIPPING - Watchprint.com delivers books throughout the world.

SECURE SHOPPING - Safe, Easy and Secure Online Payments with SSL Certificates.

CONTACT US - Contact us to build up your watchmaking library or any other question: info@watchprint.com