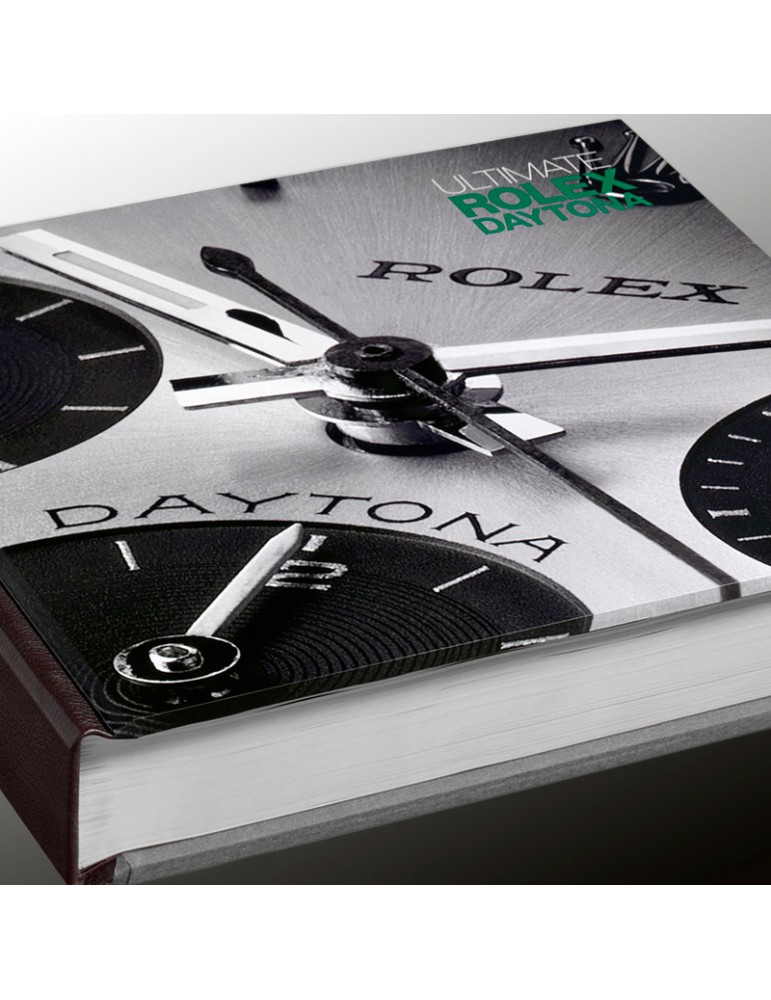  
The Ultimate Rolex Daytona Book
By Paolo Gobbi, Pino Abbrescia and Fabio Santinelli
"Ultimate Rolex Daytona" is an incomparable publication created to showcase the most outstanding collection of Rolex Daytonas in the world, from the early pieces of the 1960s to present day production, highlighting the evolution of design and construction techniques of the illustrious chronograph.
The superlative condition of all 180 Rolex Daytonas presented contributes to making this collection truly breathtaking. Many of the timepieces are unique. Special models and all the variants of the famous Paul Newman dial are exhibited, as are those with concept dials or cases used to evaluate stylistic choices before production.
Considerable attention is dedicated to prototype dials and to custom-made examples, alongside an ample section devoted to the more familiar Daytonas. An unrivalled Collection worthy of scrutiny under the master watchmaker's lense; six hundred superb pages, high definition print and the extreme precision of the techniques of architectural photography are the only possible means through which all the qualities of these timepieces can be expressed.
The resulting images provide rare visual depth, telling the Rolex Daytona story as never before. "Ultimate Rolex Daytona" portrays the history of an iconic symbol. But above all, it is a tribute to industrial still life.
The publication, bounded entirely by hand with a leather lined 8mm wood binding, is a 'Limited Edition' of 599 numbered copies, consisting of over six hundred pages in 45×35 cm (17,7×13,3 inches) large format, with English and Italian text, typographically printed in nine colours and weighing 12 kg (26,4 pounds).
Number of pages

600

Height (cm)

35

Width (cm)

45

Illustrations

2000 illustrations

Book Binding

hardcover in box, numbered, limited edition

Language

English

Watchprint Article Number

11122
WORLDWIDE SHIPPING - Watchprint.com delivers books throughout the world.

SECURE SHOPPING - Safe, Easy and Secure Online Payments with SSL Certificates.

CONTACT US - Contact us to build up your watchmaking library or any other question: info@watchprint.com