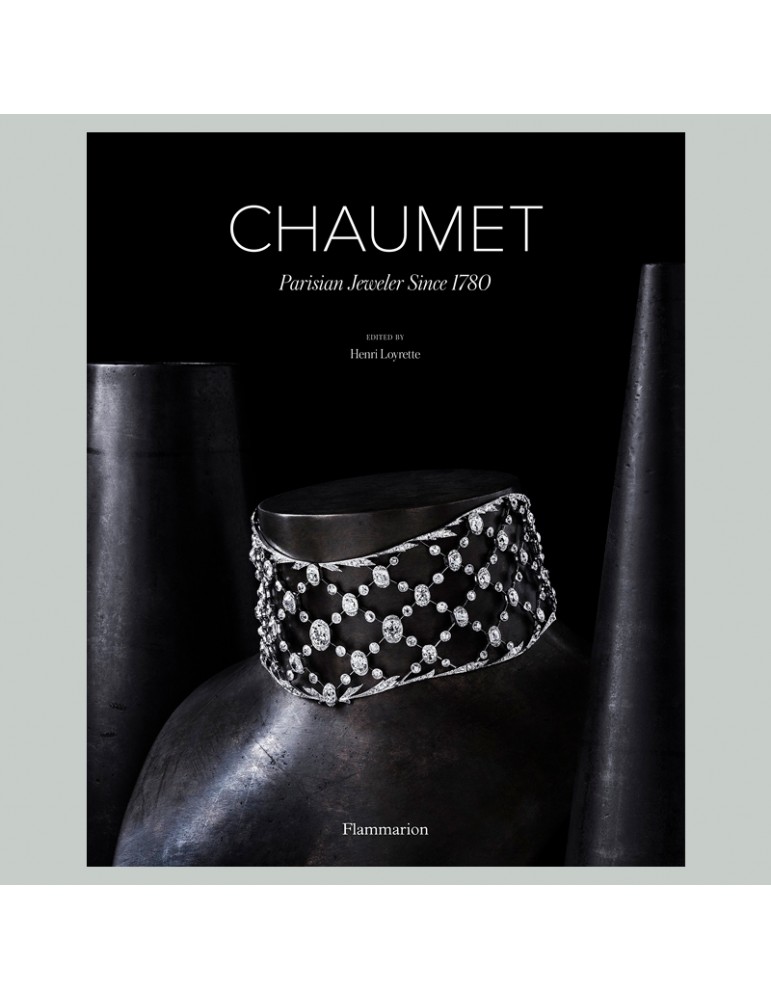  
Chaumet: Parisian Jeweler Since 1780
This ultimate reference on the legendary Parisian jeweler showcases Chaumet's key creations from 1780 to the present, drawing on unpublished archival material and contemporary designs.
Quintessential Parisian jeweler Chaumet has shaped the face of elegance since 1780. This monograph covers all of the company's innovative designs—from diamond tiaras to nature-inspired motifs to intricate timepieces—that vary from classic and timeless to opulent and avant garde.
Celebrating centuries of history—Chaumet's founder was the official jeweler to Napoleon I—this volume offers unique insight into the prestigious house and its legacy. This comprehensive monograph illuminates how the brand—while maintaining an unmistakable and lustrous sense of Parisian elegance—has continually reinvented itself by drawing upon diverse sources of inspiration. Their designs include elements drawn from the Italian Renaissance, art nouveau, art deco, avant-garde periods, the "New Look," and the decadence of the 1960s and 1970s. 
A team of expert authors illuminate the tension between tradition and the constant quest for innovation, which is the very essence of Chaumet's vitality and creativity, passed down from generation to generation. From Napoleon and Josephine, to the maharajas and the Vanderbilts, to the stars of the silver screen, this monograph traces the glamorous figures who have entrusted the fine jeweler with commemorating their most momentous celebrations.
Number of pages

400

Height (cm)

32

Width (cm)

25

Illustrations

color ill.

Book Binding

hardcover

Language

English

Watchprint Article Number

03168
Look inside the book
WORLDWIDE SHIPPING - Watchprint.com delivers books throughout the world.

SECURE SHOPPING - Safe, Easy and Secure Online Payments with SSL Certificates.

CONTACT US - Contact us to build up your watchmaking library or any other question: info@watchprint.com