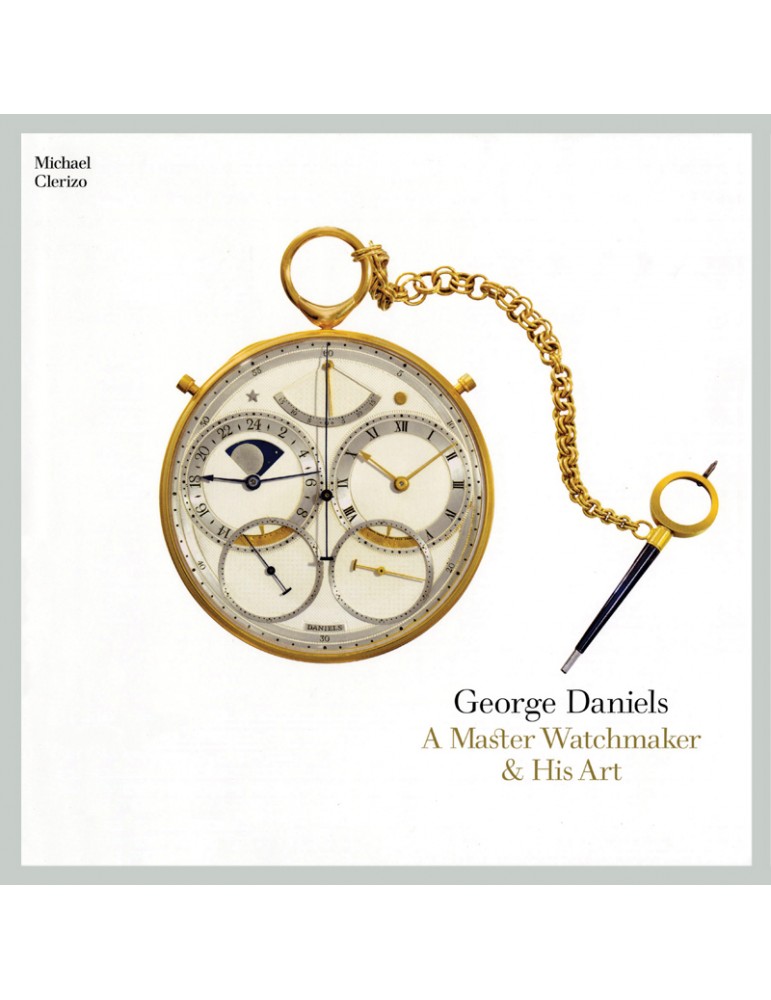  
George Daniels, A Master Watchmaker and His Art
LAST COPIES OF THIS BOOK
Book in English Click here for the French edition of this book
"The watch must be original in design and conception and, when completed, beautiful in appearance." ―George Daniels, Watchmaking
Master watchmaker and inventor George Daniels (1926–2011) was regarded as the finest exponent of his craft in the world. Over the course of his career he laboriously constructed twenty-five mechanical watches using antiquated tools and creating almost every component by hand. Each is a work of great originality and exceptional beauty, and his creations are appreciated as milestones in the art of watchmaking.
While admired for their lucidity of appearance and unadorned dials, Daniels's watches feature a raft of exquisite complications, such as chronographs, thermometers and power reserve indicators. His more intricate designs also incorporate perpetual calendars and minute repeaters, as well as indictors displaying mean solar and sidereal time, the age and phases of the moon, and the equation of time.
Most significant of all Daniels's contributions to the field of mechanical horology is his revolutionary invention: the co-axial escapement. This, the first noteworthy advance in practical watch design since Thomas Mudge's lever escapement of 1754, helped to save a mechanical watch industry in danger of being overwhelmed by mass-produced quartz wristwatches.
Detailed photographs of all of Daniels's unique watches (both dial and movement) can be seen here, along with rare and previously unpublished images from Daniels's own archive of photographs and working drawings.
Number of pages

216

Height (cm)

29.5

Width (cm)

29.5

Illustrations

240 color and b/w illustrations

Book Binding

hardcover

Language

English

Watchprint Article Number

11042
WORLDWIDE SHIPPING - Watchprint.com delivers books throughout the world.

SECURE SHOPPING - Safe, Easy and Secure Online Payments with SSL Certificates.

CONTACT US - Contact us to build up your watchmaking library or any other question: info@watchprint.com