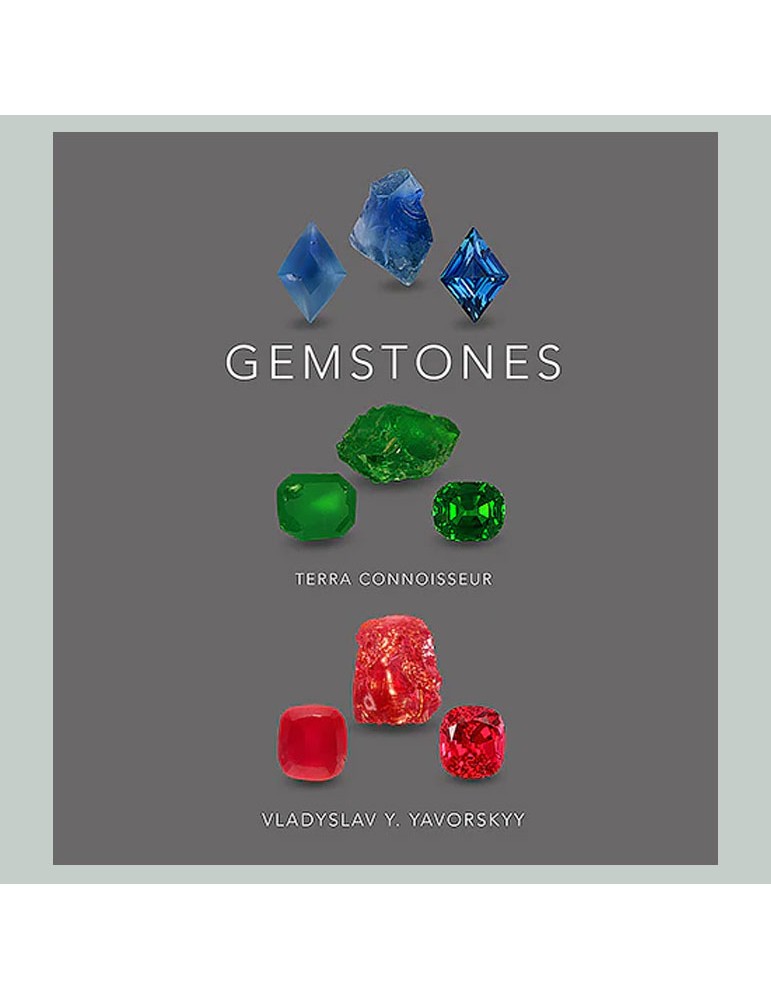  
Gemstones: Terra Connoisseur
The author of the groundbreaking Terra Spinel in 2010 and Terra Garnet in 2014 is ready for a new statement on the world of Gems and Art. Terra Connoisseur is a sensational experience – celebrating the most beautiful, durable and valuable natural creations on the planet.
Over 2000 original gem photographs, of both faceted and rough, over 50 mineral specimens, jewelry and historical artifacts. The colors and sparkle of the gems strikingly naturalistic and tangible.
During the production period, the editorial team – alone or joined by other experts – ventured on a number of gem mining expeditions to take the most up-to-date shots, collect fresh specimens right from the source and see what was what in the world of gems.
The book is designed to promote natural gemstones not only among connoisseurs, collectors and dedicated gem lovers but to a general audience, encouraging all individuals to learn about gemstones, enjoy their beauty and understand their value.
Number of pages

236

Height (cm)

26

Width (cm)

24

Illustrations

color ill.

Book Binding

hardcover

Language

English
WORLDWIDE SHIPPING - Watchprint.com delivers books throughout the world.

SECURE SHOPPING - Safe, Easy and Secure Online Payments with SSL Certificates.

CONTACT US - Contact us to build up your watchmaking library or any other question: info@watchprint.com