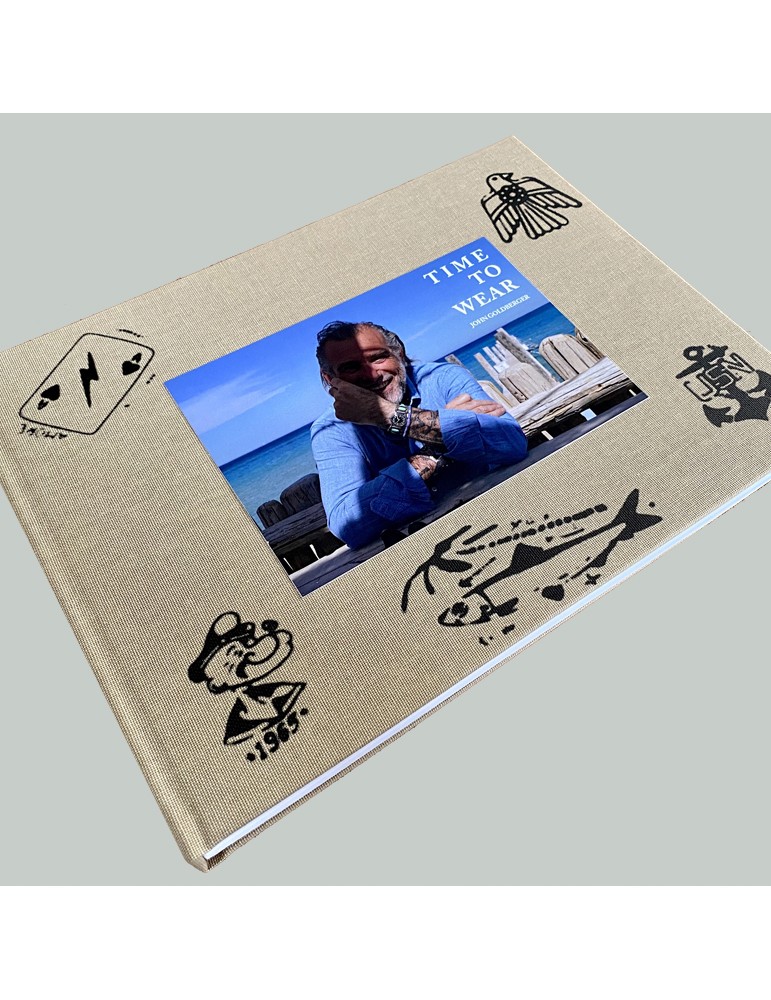  
Time to Wear
Foreword
I met Alessandro Squarzi few years ago and I discovered we shared the same passions regarding vintage watches and vintage clothing. During the years, he amassed a great quantity of very interesting watches, to name a few: different models of Omega Speedmaster, Seamaster, Military timepieces, Patek Philippe Nautilus and Rolex Sport watches. His approach to collecting has grown and matured into collecting in "Tool Watches" with a story to tell.
One year ago we decided to publish a book together about his watch collection and his lifestyle. I try to set he watches on the background of his most significant pieces from his wide collection of vintage denim and military clothes. 
It took also many shoots of Alessandro wearing the watches in different locations including his houses in Milano, Rimini, St. Tropez and in his loft in Forli.
The book Time to Wear" contains a selection of his collection, cira 170 different examples.
John Goldberger
Number of pages

184

Height (cm)

32

Width (cm)

24.5

Illustrations

170 photos

Book Binding

hardcover

Language

English
WORLDWIDE SHIPPING - Watchprint.com delivers books throughout the world.

SECURE SHOPPING - Safe, Easy and Secure Online Payments with SSL Certificates.

CONTACT US - Contact us to build up your watchmaking library or any other question: info@watchprint.com