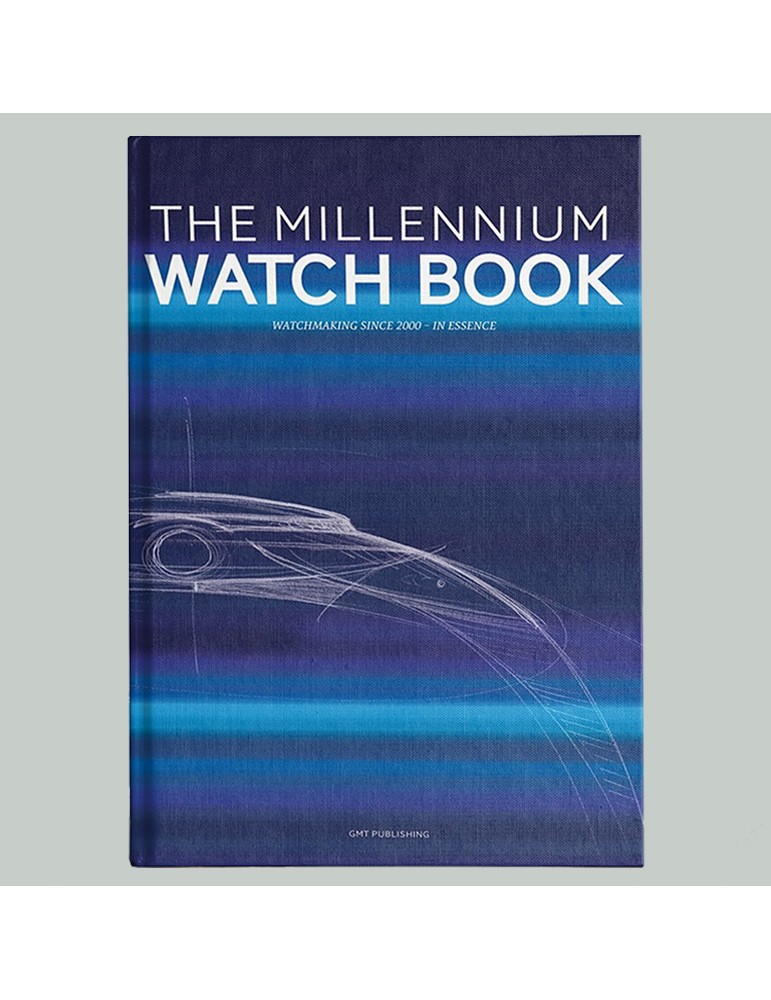  
The Millennium Watch Book - French edition
Watchmaking since 2000 – in essence
By 25 experts of the watch industry
Book in French Click here for the English edition
The Millennium Watch Book a pour ambition d'être la référence concernant l'horlogerie de 2000 à 2020. Non seulement les technologies les plus récentes et les nouveaux matériaux, mais aussi les tendances des deux dernières décennies et les personnes qui ont joué un rôle majeur dans la création des montres que nous aimons, qu'il s'agisse des chronographes et tourbillons à qui nous consacrons deux chapitres entiers, mais également les montres dames, le marché de l'occasion, le rôle des brevets. 
Livre de collection de grand format, de type « coffee table book », The Millennium Watch Book couvre l'ensemble des marques de montres mécaniques de luxe qui ont réalisé des progrès et des changements significatifs au cours des 20 premières années du nouveau millénaire.
Que vous soyez un simple amateur, un collectionneur chevronné ou même un professionnel du secteur, The Millennium Watch Book est le livre de référence suprême dont vous aurez besoin pour connaître l'histoire horlogère des deux dernières décennies. 
Radar
Pourquoi pas cette montre ? 
Le chronographe dans tous ses états 
Le règne de la montre sportive de luxe
L'effort pour les complications
Tourbillon, la complication du siècle
Dans la précision
L'horlogerie féminine en constante évolution
Haute joaillerie triomphante
L'age d'or des indépendants
Dix tendances
Diamètres
Poignets d'amour
Matériaux : structure et esthétique d'une révolution
La révolution silicium
Brevets horlogers, entre protection et inspiration
L'explosion du "pre-owned"
Ce qui n'a pas changé
Vingt ans de victoires au GPHG
Who's Who
Number of pages

300

Illustrations

1000 illustrations

Book Binding

hardcover

Language

French
WORLDWIDE SHIPPING - Watchprint.com delivers books throughout the world.

SECURE SHOPPING - Safe, Easy and Secure Online Payments with SSL Certificates.

CONTACT US - Contact us to build up your watchmaking library or any other question: info@watchprint.com