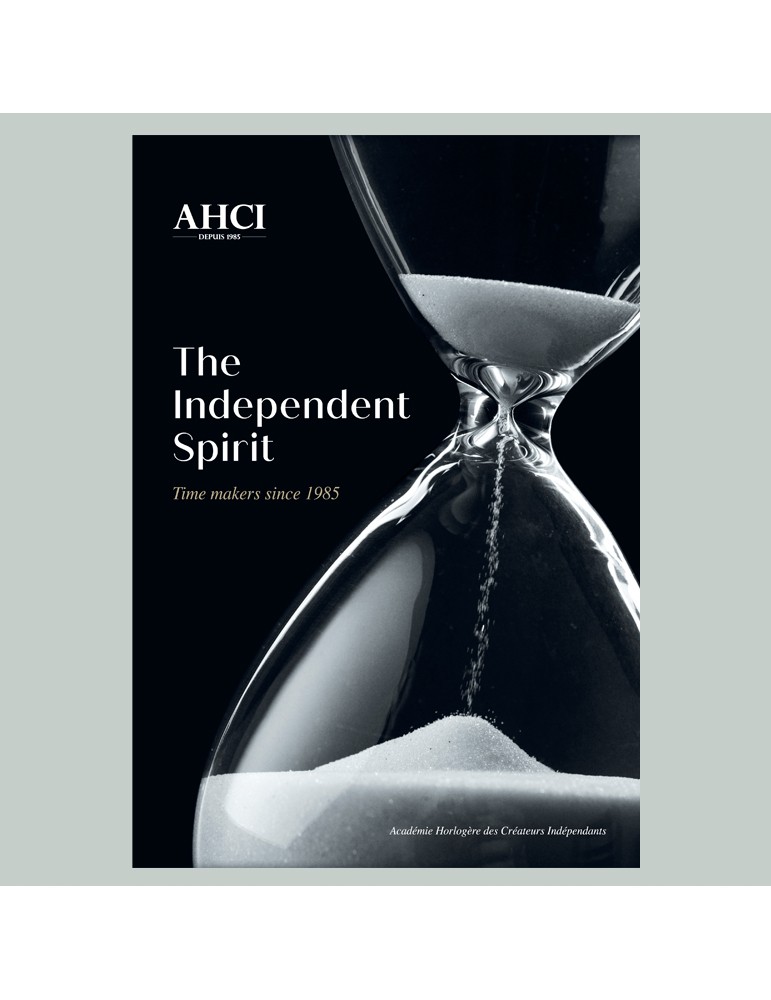  
AHCI - The Independent Spirit, Time Makers since 1985
The Academy of Independent Creators in Watchmaking (Académie Horlogère des Créateurs Indépendants, AHCI) is celebrating its 35th anniversary in 2020: that's over one-third of a century of total independence, creativity, exhibitions, and sharing watchmaking craftsmanship. Here, AHCI, the oldest organization in the world devoted to protecting independent, artisanal watchmaking, presents an inside portrait of its members and candidates. Here, they share their most iconic creations and their knowhow, give guided tours of their workshops and offer a glimpse into their own private world. This dive into the beating heart of independent watchmaking is for all lovers of creativity and authenticity, be the connoisseurs of fine craftsmanship or experienced collectors willing to take the road less travelled.
Members: Svend Andersen, Hajime Asaoka, Ludovic Ballouard, Felix Baumgartner, Aaron Becsei, Robert Bray, Vincent Calabrese, David Candaux, Konstantin Chaykin, Philippe Dufour, Miki Eleta, Paul Gerber, Beat Haldimann, Vianney Halter, Lin Yong Hua, François-Paul Journe, Frank Jutzi, Masahiro Kikuno, Christian Klings, Marco Lang, Bernhard Lederer, Sebastian Naeschke, Raul Pagès, Antoine Preziuso, Alessandro Rigotto, Andreas Strehler, Zehua Tan, Kari Voutilainen, Ma Xushu.
Candiates: Cyril Brivet-Naudot, John-Mikael Flaux, Stefan Kudoke, Daizoh Makihara, Guo Ming, Florian Schlumpf, Ludek Seryn.
Former members: Valerii Danevych, George Daniels, Marc Jenni, Xu Jiabao, Jean Kazès, John McGonigle, Matthias Naeschke, Rainer Nienaber, Jozef Op de Beek, Aniceto Jiménez Pita, Thomas Prescher, Leonardo Spinelli, Kiu Tai Yu, Christiaan Van der Klaauw, Peter Wibmer, Philippe Wurtz.
ISBN 978-2-940506-37-8
Number of pages

215

Height (cm)

21

Width (cm)

29.7

Illustrations

228 color and b/w ill.

Book Binding

hardcover

Language

English
WORLDWIDE SHIPPING - Watchprint.com delivers books throughout the world.

SECURE SHOPPING - Safe, Easy and Secure Online Payments with SSL Certificates.

CONTACT US - Contact us to build up your watchmaking library or any other question: info@watchprint.com