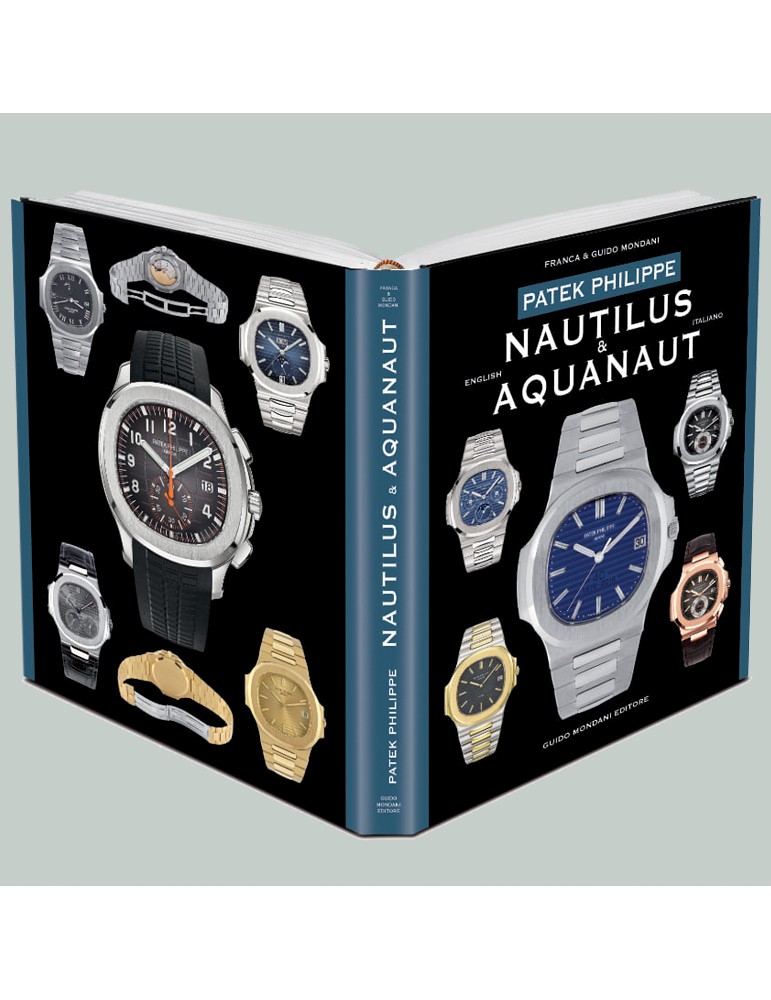  
Patek Philippe Nautilus & Aquanaut
Italian/English
1976: Patek Philippe presents one of its most successful and popular watches ever: the NAUTILUS, the first sports wristwatch in stainless steel. Today it represents the symbol of Patek Philippe sports watches.
Created by Gerald Genta, the Nautilus entered the history of watchmaking as one of the most extraordinary and long-lasting designs from the second half of the 20th century.
1997: a new chapter in the history of Patek Philippe, the AQUANAUT.
With its stainless steel case, rare for a Patek Philippe, the Aquanaut projected its sports appeal but was endowed with all of the indispensable classic assets of a timepiece from the manufacturer in Geneva: precision and dependability.
In this new edition we will trace and illustrate the complete history of these two models with all their relevant characteristics and details, such as calibers, dials, cases and bracelets, with the aim of supplying a true guide for the many collectors and enthusiasts who appreciate their technical as well as their symbolic value.
Free Shipping.
Number of pages

288

Height (cm)

31.5

Width (cm)

25.5

Illustrations

color ill.

Book Binding

hardcover

Language

English

Language

Italian

Watchprint Article Number

11092
WORLDWIDE SHIPPING - Watchprint.com delivers books throughout the world.

SECURE SHOPPING - Safe, Easy and Secure Online Payments with SSL Certificates.

CONTACT US - Contact us to build up your watchmaking library or any other question: info@watchprint.com