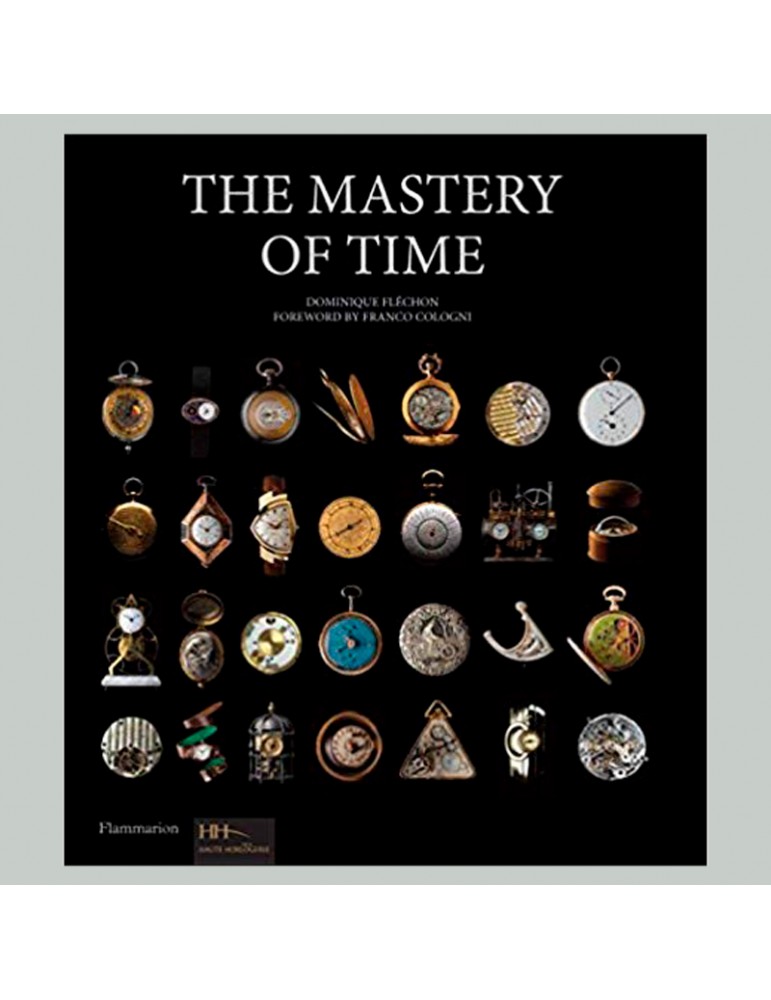  
Mastery of Time
A History of Timekeeping, from the Sundial to the Wristwatch: Discoveries, Inventions, and Advances in Master Watchmaking
Book in English Click here for the French edition of this title
Mastery of Time traces timekeeping from its origins to the present day. This complete and easily-readable history fills a void of more than half a century in publications on this theme.
Whether you're a novice, a seasoned collector, a professional, or not at all technically-minded, all that matters is your interest in the measurement of time. This lavishly illustrated book addresses its subject both chronologically and by theme. Short, stand-alone texts spotlight a particular topic while the main body of text provides an up-to-date history of timekeeping. The techniques of watchmaking are alluded to more than they are described, thus facilitating understanding. A detailed glossary and index provide additional information as required.
Dominique Fléchon has compiled a complete history of horology that includes non-mechanical clocks and, unusually, contemporary wristwatches. This expert has studied them one by one, from the very first timekeeping instruments to the modern-day watch. Forget about the 30-year gap that usually separates a new book on horological history from the models of today: The Mastery of Time brings readers up to the present and suggests what the future might hold.
Number of pages

456

Height (cm)

27.5

Width (cm)

23

Illustrations

color ill.

Book Binding

hardcover

Language

English
WORLDWIDE SHIPPING - Watchprint.com delivers books throughout the world.

SECURE SHOPPING - Safe, Easy and Secure Online Payments with SSL Certificates.

CONTACT US - Contact us to build up your watchmaking library or any other question: info@watchprint.com