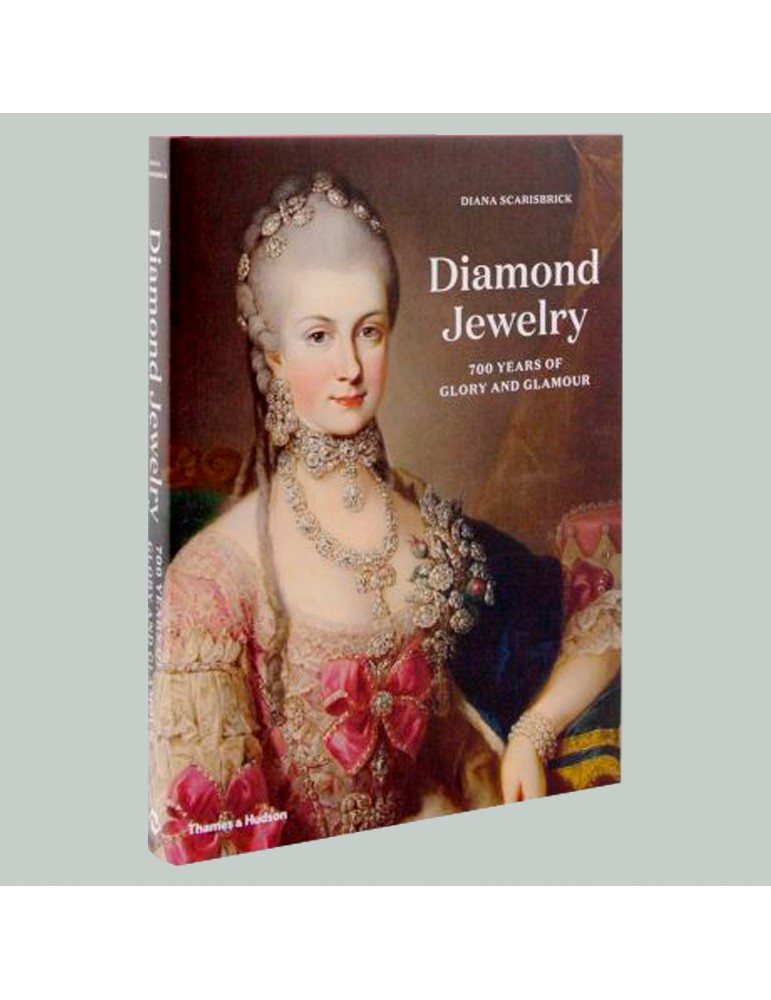  
Diamond Jewelry
700 Years of Glory and Glamour
By Clare Phillips and Natasha Fraser-Cavassoni
Diamonds are among the most precious gemstones, and they have long been symbolic of political power and authority in Europe. Diamond jewelry was worn to dazzle and impress – at weddings, coronations, christenings and state visits – and to present as gifts reflecting princely generosity. Over the centuries, these displays proved remarkably successful as instruments of government, symbolizing the pride and glory of a nation.
Diamond Jewelry focuses on the individuals who commissioned and wore these extraordinarily valuable ornaments from the mid-14th century until today's 'democratization' of diamonds, which began with the opening of mines in South Africa in 1867. This enthralling story includes figures from Lisbon to London and Stockholm to St. Petersburg, showing the way in which rulers such as Louis XIV of France and Elizabeth I of England, as well as screen icons such as Elizabeth Taylor, used diamond jewelry to reinforce their power.
Exquisite paintings and detailed photography capture the successive styles of diamond jewelry across 700 years, from late Gothic naturalism and the culture of the Renaissance, to Baroque splendour, Rococo elegance and the Imperial grandeur of the First and Second Napoleonic Empires. Written by an acknowledged expert, this book puts breathtaking masterpieces in context, offering a compelling overview of one of the world's most captivating gems.
Number of pages

256

Height (cm)

30.5

Width (cm)

22.5

Illustrations

311 ill.

Book Binding

hardcover

Language

English
WORLDWIDE SHIPPING - Watchprint.com delivers books throughout the world.

SECURE SHOPPING - Safe, Easy and Secure Online Payments with SSL Certificates.

CONTACT US - Contact us to build up your watchmaking library or any other question: info@watchprint.com