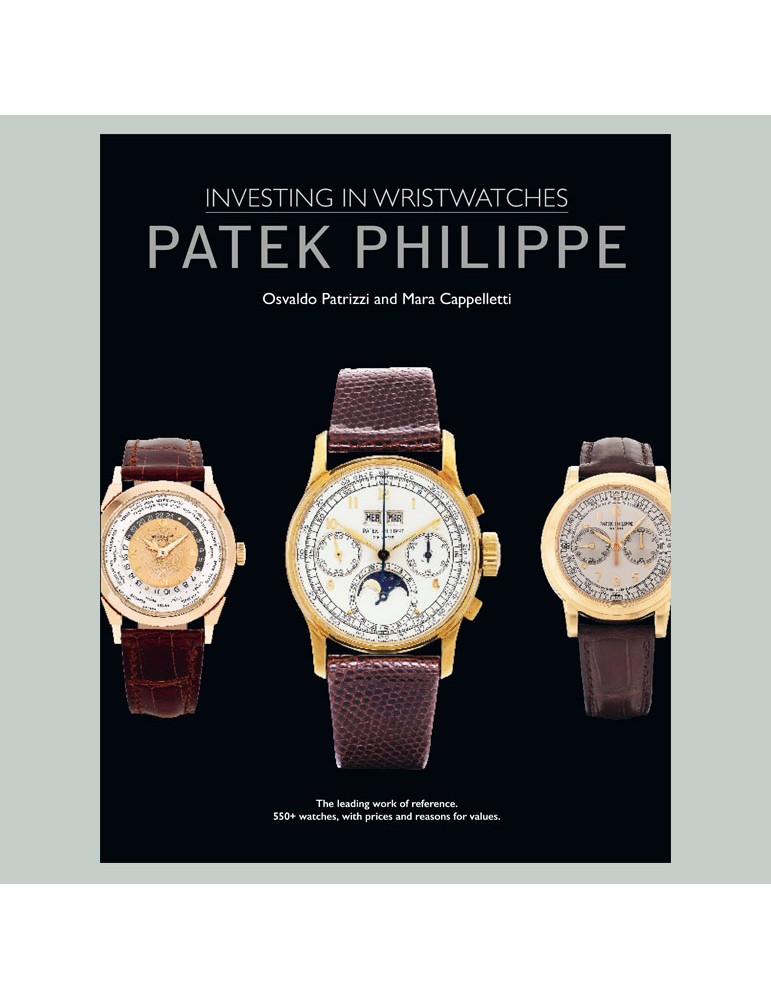  
Patek Philippe: Investing in Wristwatches
Principal ouvrage de référence avec les valeurs documentées de plus de 390 montres Patek Philippe, sélectionnées par les plus grands experts
By Osvaldo Patrizzi and Mara Cappelletti
Engllish version Click here for the French edition of this title
Patek Philippe: Investing in Wristwatches offers detailed insights into the world of authenticating and pricing high-value wristwatches, for all collectors from amateur to connoisseur. 
This publication includes the vast majority of key Patek models, along with their relevant auction results. Each timepiece has been carefully selected by legendary horological expert Osvaldo Patrizzi. These wristwatches excel for a diverse range of reasons, including technical excellence, auction records, design and anecdotal history. A description of each watch is accompanied by its picture, reference and sales values (rights included).
The follow-up to Investing in Wristwatches: Rolex, this vital and comprehensive work of reference also includes a system to calculate the currency exchange rate at the time of auction sales. And a comparative analysis of auction results, compiled through close collaboration with the Sotheby's auction house, shows the evolution of prices from the '80s up to the present day.
Publication Date: November 2023
Number of pages

368

Height (cm)

30

Width (cm)

23.7

Illustrations

669 color ill.

Book Binding

hardcover

Language

French

Watchprint Article Number

9781788841252
WORLDWIDE SHIPPING - Watchprint.com delivers books throughout the world.

SECURE SHOPPING - Safe, Easy and Secure Online Payments with SSL Certificates.

CONTACT US - Contact us to build up your watchmaking library or any other question: info@watchprint.com