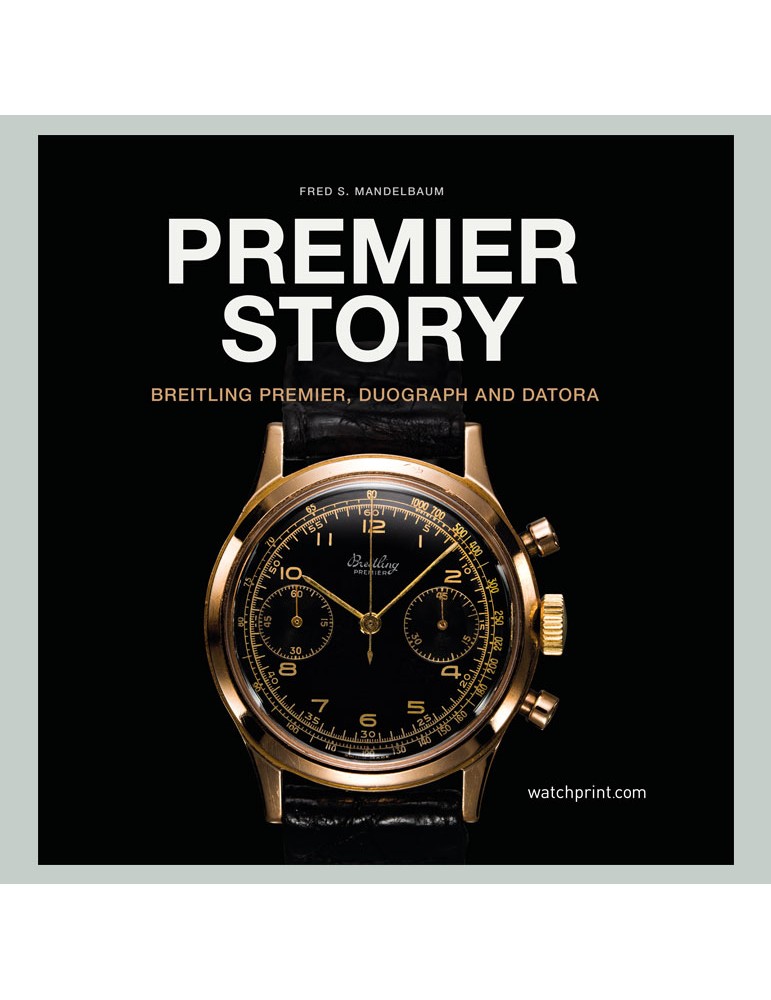  
Premier Story
Breitling Premier, Duograph and Datora
Available from March 21st 2023
"The Premier Story is very much the history of the chronograph, as any book about Breitling must be," writes author Fred Mandelbaum, Breitling's foremost collector and brand historian, of the company that defined the look and function of the chronograph we know today. Breitling's three generations of founders each played their part in shaping it. Leon Breitling patented the mechanism that would make his pocket chronographs manufacturable for the masses; his son, Gaston, introduced the first wrist-worn version with an independent pusher at two o'clock; and his grandson, Willy, patented the second independent pusher at four.
Willy Breitling would then take his family's legacy even further, ushering in the chronograph's golden age. From the 1940s onward, he used his vision and marketing savvy to reinvent the wristwatch for the glamorous tastes of his era. Perfected in form and imparted with horology's most demanding complications, his Premier, Duograph and Datora lines would take the chronograph from purpose to style.
Captured in exquisite photography, including rarely seen archival pieces, and featuring a comprehensive dating-and-authentication guide for collectors, this third installment of the WATCH STORIES series follows the Breitling Premier's journey, from its roots in the pocket chronograph to its lavishly appointed iterations in the 21st century.
WATCH STORIES COLLECTION
A Moon Watch Story – The extraordinary destiny of the Omega Speedmaster
Navitimer Story – The epic saga of the Breitling chronograph
Premier Story – Breitling Premier, Duograph and Datora
ISBN 978-2-940506-51-4
Worldwide shipping offered for this book
Number of pages

256

Height (cm)

22

Width (cm)

22

Illustrations

371 color and b/w ill.

Book Binding

hardcover

Language

English
WORLDWIDE SHIPPING - Watchprint.com delivers books throughout the world.

SECURE SHOPPING - Safe, Easy and Secure Online Payments with SSL Certificates.

CONTACT US - Contact us to build up your watchmaking library or any other question: info@watchprint.com