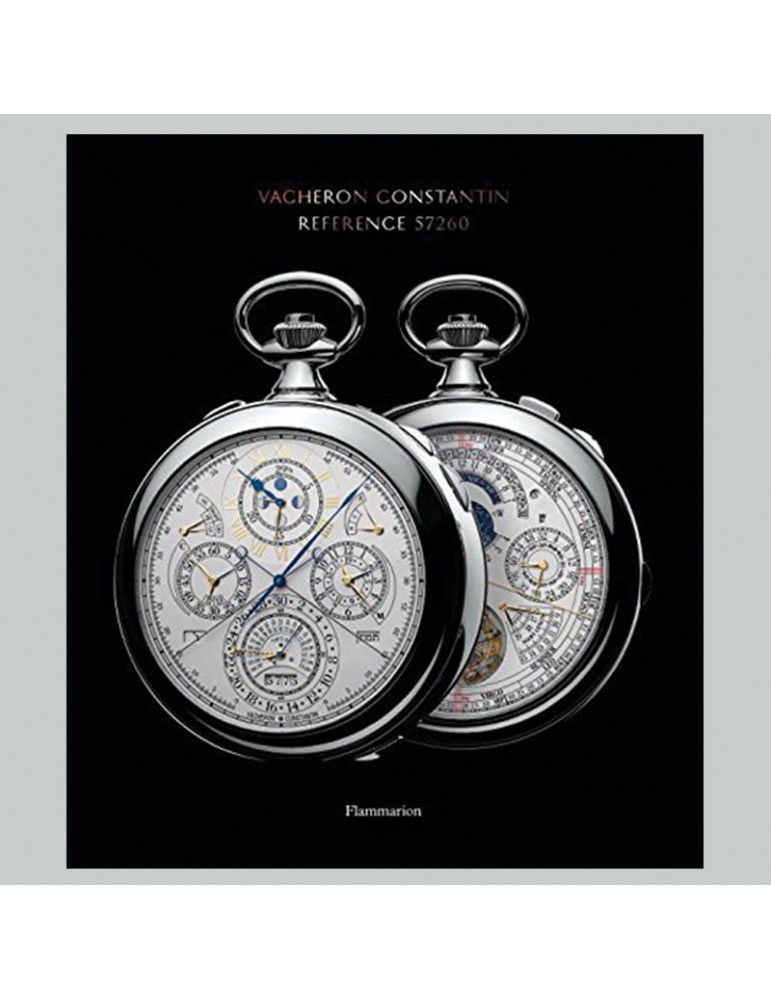  
Vacheron Constantin, Reference 57260
This handsome volume showcases master watchmaker Vacheron Constantin's innovative Reference 57260 timepiece—a horological masterpiece and the most complicated watch ever made. Vacheron Constantin, the oldest watch manufacturer in the world, has been renowned for its watchmaking excellence for more than 260 years. 
From the first watch made around 1760 to the legendary models—among the most remarkable of their time and created for eminent collectors such as automaker James Ward Packard, Count Guy du Boisrouvray, and Kings Fouad I and Farouk I of Egypt—the Swiss watchmaker has continually perpetuated a tradition of designing exceptional, highly complicated precision timepieces. 
Vacheron Constantin's latest creation, the Reference 57260, sets a new benchmark in the realm of horology. 
Developed by a team of master watchmakers over eight years, this double-dial watch combines the classic principles of watchmaking with modern innovations to create a unique and entirely original piece with a total of fifty-seven complications, many of which are brand-new inventions. 
Detailed photography of the masterpiece demonstrates the extraordinary craftsmanship behind this historic timepiece from Vacheron Constantin.
Number of pages

144

Height (cm)

28.9

Width (cm)

25.5

Illustrations

color ill.

Book Binding

hardcover

Language

English

Watchprint Article Number

11159
WORLDWIDE SHIPPING - Watchprint.com delivers books throughout the world.

SECURE SHOPPING - Safe, Easy and Secure Online Payments with SSL Certificates.

CONTACT US - Contact us to build up your watchmaking library or any other question: info@watchprint.com